I decided to post some pictures of some of the scarves I have made as gifts. There are only a couple right now, because I know if I post pictures of the rest of them, some of the recipients would be oh so clever and see them before Christmas. Haha! Thwarted!
Here is a starfish I made for my brother (in addition to the goldfish):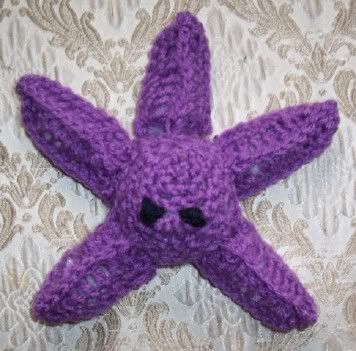 Cute, right? I also pride myself on making the most hideous scarf on the face of the planet: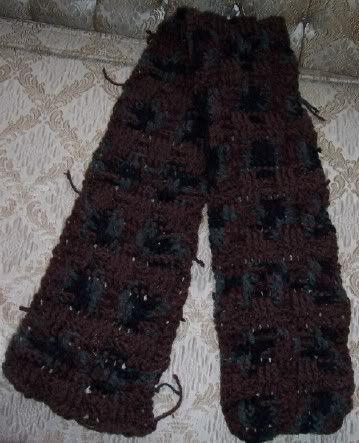 And the closeup of the ugliest colors ever, to highlight the basketweave stitch: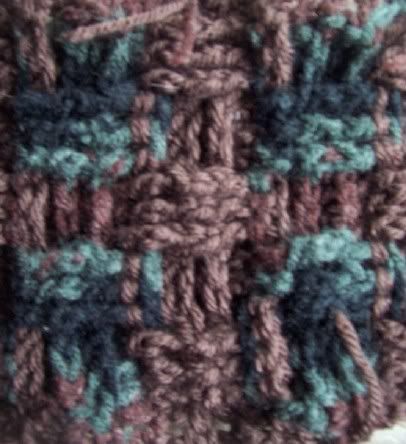 Damn, that's ugly. I still have to weave in the ends (I really hate doing that). But I know exactly who will love it. :)
I decided that I really really really like working in the front and back post stitches. They give the scarf some really nice texture, and I think it makes them warmer. Here is the scarf I made for one of my new mother-in-laws: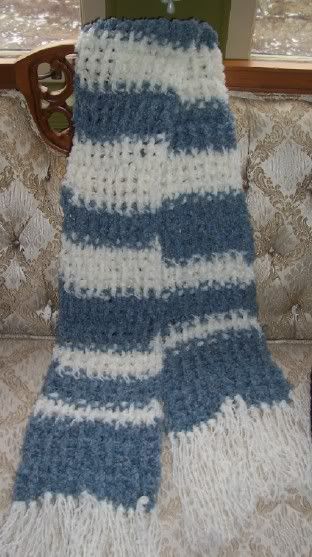 You can see the nice texture and meshy look the front and back post stitches give to the thing. I like it a lot. And yes, I know the stripes aren't the same size. I did that on purpose. (really).
Here are the two scarves I made for my new sisters-in-law:
You can kinda see the diamond medallion in the center of the stripes, but it looks much more distinct in person.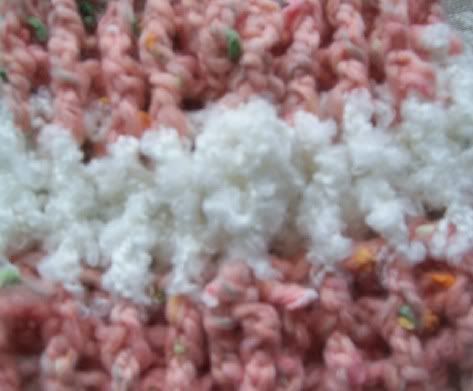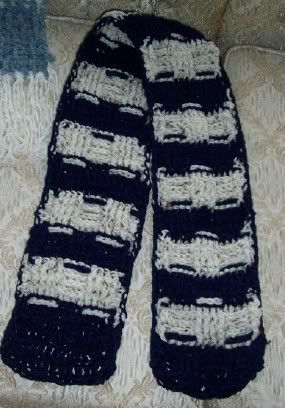 I like the basketweave stitch to a degree, but I think they would work best for a nice blanket, not a scarf.
I'm learning how to do cables, so maybe I will have some pics of some crossover action in a few days. I still have so many scarves to make. And quickly!
On a non-crochet related note, it is supposed to snow and I can't wait!