I suppose I could have done a lot more with my weekend (like clean the house) but instead I made stuff! :P My sister's birthday was Saturday, so I decided to try my hand at a Jackalope. Yeah, that's right, Jackalope. She likes them (she is rather strange sometimes) so I thought I'd take a stab at it. Obviously, there are NO patterns out there for a Jackalope, so I made my own. Ha ha. Here's the end result: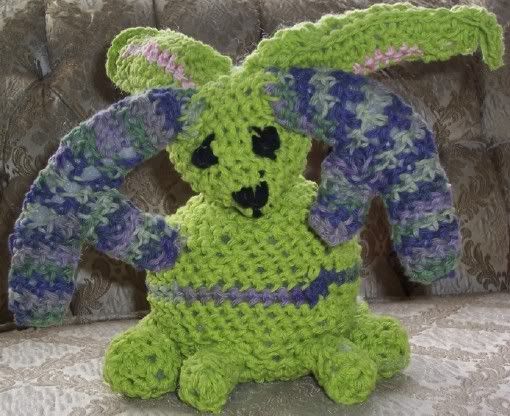 Not too bad. At least I don't think it's bad. The antlers were a little too heavy for the poor little guy, so they drooped a lot. He still looks cute though. My sister loved him. :)
I am also making some scarves for some of my husband's coworkers. There is this sweet old man that works with him that I just love. He's super nice, and he loves cats! Plus, the guy works with a bunch of 19 year olds, and then my husband so...I thought he needed something nice. So, I made him a scarf and some cat toys. This is my first ever attempt at crossover cables. I think they turned out well.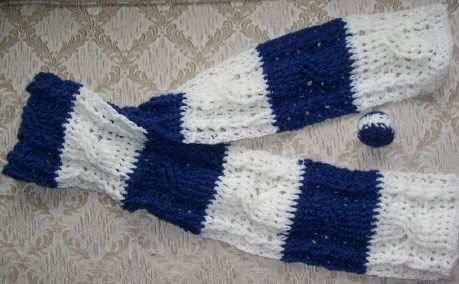 Here's a better picture of the 6 row cables: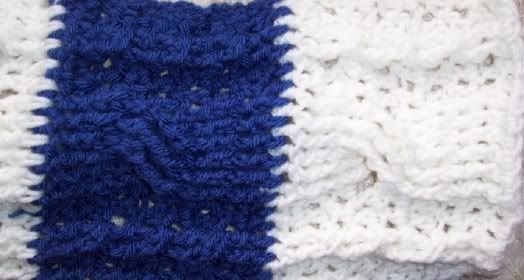 Why I started with the 6 row cable, I still don't know. The 4 row cable would have been much easier to start with, but hey! I like to go for the jugular.
With some leftovers, I also made a little hat for my cat, The Peach It. At first he wasn't pleased with the fashion accessory, but I think it grew on him.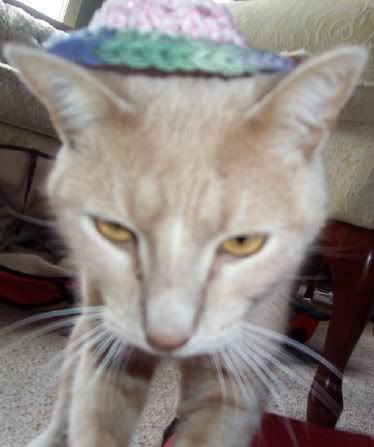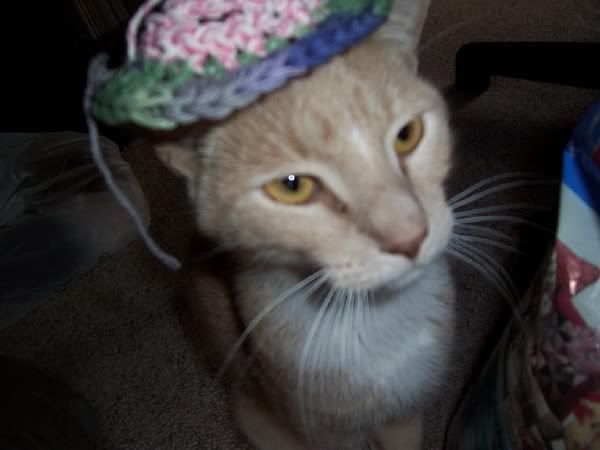 He's too cute. My handsome boy! :) More on cables later...I plan on making more scarves with that awesome, awesome stitch.