As the title implies...cables are really fun to make! I made this scarf for my new brother-in-law: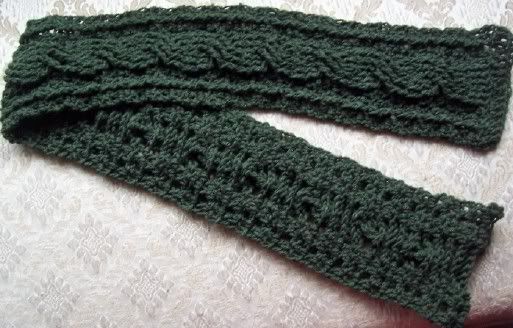 I really like the way the 6 row cables look. I started this one with a 4 row cable, and I gotta say the 6 row looked waaaaaay cooler. Here's a closeup of the cabling: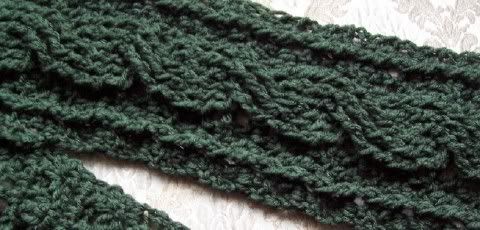 I'm so proud of myself for teaching this to myself! :) I found out recently that my penchant for crocheting is probably genetic. My great aunt Ella was the crochet master. She used to make stuff for everyone, in addition to being a wild woman. Looks like I inherited more than just her crocheting ability...