As the title implies...I've been very busy lately. My husband decided that I should have my own room to paint, draw, sew, etc, etc. So, we moved my drafting table and a bazillion other things down into one of our spare bedrooms. Squeeee! It's awesome. I now have a library, arts, and crafts room. Complete with a tv that doesn't work Woo!
All silliness aside, as soon as my stuff was in one place my brain just exploded with all these ideas. So, without further ado...a pictural journey of my work in the past couple (?) of weeks. I don't even remember.
I've been crocheting more again after my brief hiatus (much to the chagrin of my husband). I finally got the guts to try filet crochet and you know what? It isn't all that hard to do. For more information on how this was made, please check out:
Easier Than You Think
This is the table runner!
Yes, those are my husband's magazines. But, how cool does that look?
I also had the privilege to get a picture of one of the scarves I made for Christmas, but forgot to take a picture of. Please read previous post...something about me being stupid. Anyway...this one was my absolute favorite. Ted likes unicorns, and the color pink.
His wife tells me he likes to wear it.
These are just some cool clouds I saw last week. I like that you can see the sun through the clouds.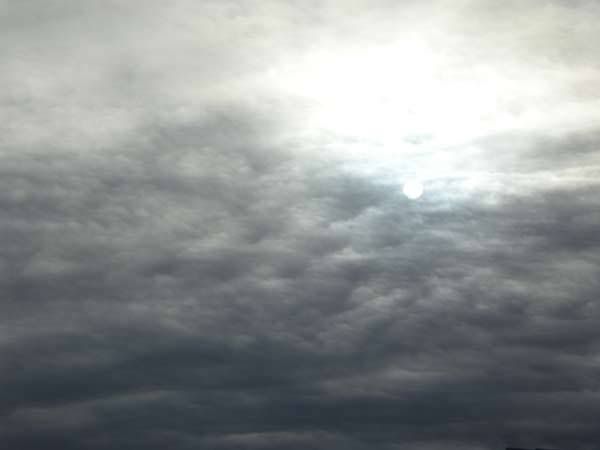 I am almost embarrassed to post these, but since no one knows how I am anyway...I figured why not. I tried watercolor painting for the first time this week. I don't know if what I made is good or what. I look at other peoples' paintings and they look good. I look at mine and think...this doesn't look like theirs. I dunno. I did make a sweet nebula. I have named it the Seahorse Nebula. Maybe it exists.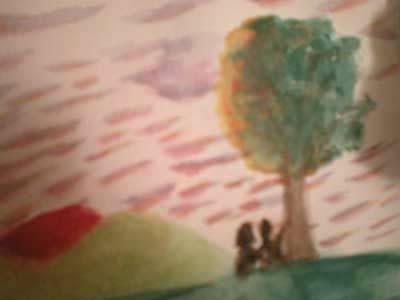 Close up of one of the crappy paintings. Sorry about the shadows, I couldn't escape their clutches.
This is the Seahorse Nebula. I like this one.
So, yes. I was busy. I hope to have pictures of LACE in a few days. That's right. I'm doing lace now. Booyah!